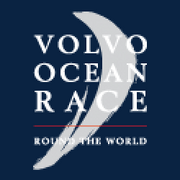 The Volvo Ocean Race (formerly the Whitbread Round the World Race) is a yacht race around the world, held every three years. Simon Le Bon and Paul and Michael Berrow competed in the 1985-1986 race with their yacht Drum.
Though the route is changed to accommodate various ports of call, the race typically departs Europe in September or October, and in recent years has had either nine or ten legs, with in-port races at many of the stopover cities. The original course was designed to follow the route of the square riggers which had carried cargo around the world during the 19th Century. The race does not offer a cash prize, as the feat of competing is presented as sufficient reward; however Waterford Crystal trophies are awarded to the winners of each leg and the race overall.
The race was formerly sponsored by Whitbread & Co Ltd; the Volvo car company has since taken over sponsorship.
The 1985-1986 race
Edit
On September 28, 1985, fifteen boats started out from Southampton.
Leg
Start
Finish
Leg winner
elapsed time
Leg winner
corrected time
1
Southampton, England
Cape Town, South Africa
UBS Switzerland
L'Esprit d'Equipe
2
Cape Town, South Africa
Auckland, New Zealand
Atlantic Privateer
Philips Innovator
3
Auckland, New Zealand
Punta del Este, Uruguay
UBS Switzerland
L'Esprit d'Equipe
4
Punta del Este, Uruguay
Portsmouth, England
UBS Switzerland
L'Esprit d'Equipe
L'Esprit d'Equipe skippered by Lionel Péan won the race in a corrected time of 111 days 23 hours. Phillips Innovator was second, and Fazer Finland third. (UBS Switzerland was named first on elapsed time, with Lion New Zealand as runner-up. Drum finished just a breath behind Lion.)
External links
Edit
Ad blocker interference detected!
Wikia is a free-to-use site that makes money from advertising. We have a modified experience for viewers using ad blockers

Wikia is not accessible if you've made further modifications. Remove the custom ad blocker rule(s) and the page will load as expected.